Studying at the University of Verona
Here you can find information on the organisational aspects of the Programme, lecture timetables, learning activities and useful contact details for your time at the University, from enrolment to graduation.
Academic calendar
The academic calendar shows the deadlines and scheduled events that are relevant to students, teaching and technical-administrative staff of the University. Public holidays and University closures are also indicated. The academic year normally begins on 1 October each year and ends on 30 September of the following year.
Course calendar
The Academic Calendar sets out the degree programme lecture and exam timetables, as well as the relevant university closure dates..
Definition of lesson periods

| Period | From | To |
| --- | --- | --- |
| 1° sem | Oct 3, 2005 | Jan 23, 2006 |
| 2° sem | Mar 1, 2006 | Jun 9, 2006 |
Exam sessions

| Session | From | To |
| --- | --- | --- |
| Winter term | Feb 1, 2006 | Feb 28, 2006 |
| Summer term | Jun 19, 2006 | Jul 21, 2006 |
| Autumn term | Sep 4, 2006 | Sep 29, 2006 |
Holidays

| Period | From | To |
| --- | --- | --- |
| All Saints Day Holiday | Nov 1, 2005 | Nov 1, 2005 |
| Immaculate Conception | Dec 8, 2005 | Dec 8, 2005 |
| Christmas holidays | Dec 23, 2005 | Jan 7, 2006 |
| Easter Holidays | Apr 13, 2006 | Apr 19, 2006 |
| Liberation Day | Apr 25, 2006 | Apr 25, 2006 |
| Labour Day | May 1, 2006 | May 1, 2006 |
| Saint's Day Holiday | May 21, 2006 | May 21, 2006 |
| Day of the Republic | Jun 2, 2006 | Jun 2, 2006 |
| Summer holidays | Jul 31, 2006 | Aug 31, 2006 |
Exam calendar
Exam dates and rounds are managed by the relevant Science and Engineering Teaching and Student Services Unit.
To view all the exam sessions available, please use the Exam dashboard on ESSE3. If you forgot your login details or have problems logging in, please contact the relevant IT HelpDesk, or check the login details recovery web page.
Should you have any doubts or questions, please check the Enrolment FAQs
Academic staff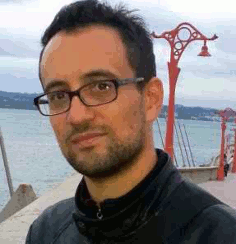 Fatone Francesco
francesco.fatone@univr.it
045 802 7965
Study Plan
The Study Plan includes all modules, teaching and learning activities that each student will need to undertake during their time at the University. Please select your Study Plan based on your enrolment year.
Legend | Type of training activity (TTA)
TAF (Type of Educational Activity) All courses and activities are classified into different types of educational activities, indicated by a letter.
---
---
---
S
Placements in companies, public or private institutions and professional associations
Molecular farming (2008/2009)
Scientific Disciplinary Sector (SSD)
AGR/07 - AGRICULTURAL GENETICS
Period
2° Sem dal Mar 9, 2009 al Jun 12, 2009.
Learning outcomes
Mankind has used plants as a source of raw materials and medicines for thousands of years. From the earliest stages of civilization, plant extracts have been used to ob¬tain technical materials and drugs to ease suffering and cure disease. Since the late seventies, many valuable therapeutic and diagnostic proteins have been discovered through molecular biology research and molecular medicine, but widespread use of these molecules has been hampered by production bottlenecks such as low yields, poor and inconsistent product quality and a shortage of production capacity. In the late 1980s, the application of recombinant DNA and protein technology in plants al¬lowed the exploration of plant-based expression systems for the production of safer and cheaper protein medicines. Over the last decade, plants have emerged as a convenient, safe and economical alternative to mainstream expression systems which are based on the large-scale culture of microbes or animal cells, or transgenic animals. The production of plant-made pharmaceuticals and technical proteins is known as Molecular Farming. The objective of this course is to illustrate how to harness the power of agriculture to cultivate and harvest plants or plant cells producing recombi¬nant therapeutics, diagnostics, industrial enzymes and green chemicals.
Program
Program of the course

• Protein expression systems in planta:
transient: plant virus as vectors
stable: nuclear transformation, plastid transformation
• Sub cellular target
• Organ specific expression (seed)
• Cell suspension and hairy roots
• Host plant and model
• "Food" and "non food" plants
• Green algi
• Molecules:
Antibodies
Vaccines
Antigens
Peptides
• Post translation modification in plants
Glycosilation in plants
• Quantification of recombinant proteins
• Biological properties of the molecules
• Extraction and purification processes downstream processes
• Clinical studies
Examination Methods
Oral examination
Students with disabilities or specific learning disorders (SLD), who intend to request the adaptation of the exam, must follow the instructions given HERE
Type D and Type F activities
Modules not yet included
Module/Programme news
News for students
There you will find information, resources and services useful during your time at the University (Student's exam record, your study plan on ESSE3, Distance Learning courses, university email account, office forms, administrative procedures, etc.). You can log into MyUnivr with your GIA login details: only in this way will you be able to receive notification of all the notices from your teachers and your secretariat via email and soon also via the Univr app.
Further services
I servizi e le attività di orientamento sono pensati per fornire alle future matricole gli strumenti e le informazioni che consentano loro di compiere una scelta consapevole del corso di studi universitario.