Studying at the University of Verona
Here you can find information on the organisational aspects of the Programme, lecture timetables, learning activities and useful contact details for your time at the University, from enrolment to graduation.
Academic calendar
The academic calendar shows the deadlines and scheduled events that are relevant to students, teaching and technical-administrative staff of the University. Public holidays and University closures are also indicated. The academic year normally begins on 1 October each year and ends on 30 September of the following year.
Course calendar
The Academic Calendar sets out the degree programme lecture and exam timetables, as well as the relevant university closure dates..
For the year 2003/2004 No calendar yet available
Exam calendar
Exam dates and rounds are managed by the relevant Science and Engineering Teaching and Student Services Unit.
To view all the exam sessions available, please use the Exam dashboard on ESSE3. If you forgot your login details or have problems logging in, please contact the relevant IT HelpDesk, or check the login details recovery web page.
Should you have any doubts or questions, please check the Enrolment FAQs
Academic staff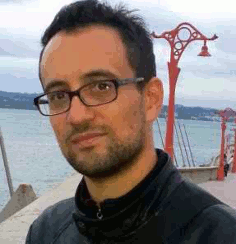 Fatone Francesco
francesco.fatone@univr.it
045 802 7965
Study Plan
The Study Plan includes all modules, teaching and learning activities that each student will need to undertake during their time at the University. Please select your Study Plan based on your enrolment year.
In attesa che venga pubblicato il piano didattico 2003/2004, consulta il piano dell'anno accademico in corso al link
Legend | Type of training activity (TTA)
TAF (Type of Educational Activity) All courses and activities are classified into different types of educational activities, indicated by a letter.
---
---
---
S
Placements in companies, public or private institutions and professional associations
Plant Molecular Genetics - Teoria (2006/2007)
Scientific Disciplinary Sector (SSD)
AGR/07 - AGRICULTURAL GENETICS
Period
2nd semester dal Mar 1, 2007 al Jun 8, 2007.
To show the organization of the course that includes this module, follow this link: Course organization
Learning outcomes
Il corso tratta le principali strategie molecolari del miglioramento genetico dei vegetali che si basano sull'utilizzo dei marcatori molecolari, sugli strumenti per l'analisi dell'espressione genica e sull'uso di transgeni. Obiettivo del corso e' anche lo studio della struttura dei genomi e della variabilita' genetica da impiegare nel miglioramento delle piante coltivate.
Program
Obiettivi fondamentali della genomica. Genomica funzionale.Genomica comparativa. Progetti genoma nei vegetali. I genomi modello. Le relazioni tra le graminaceae.Colinearita'.
Trasposoni e retrotrasposoni. Forward genetics e reverse genetics. Mutagenesi inserzionale in Arabidopsis.
Biodiversita' e uso della variabilita' naturale.
L'impatto della rivoluzione verde ed i geni della rivoluzione verde.
I marcatori molecolari. Marcatori basati sulla PCR e SNP. Le mappe molecolari. Le popolazioni mappanti. Linee RIL e NIL. Mappe di associazione. Mappare i QTL.
Le biotecnologie nel miglioramento genetico dei vegetali.
Examination Methods
Prova orale
Students with disabilities or specific learning disorders (SLD), who intend to request the adaptation of the exam, must follow the instructions given HERE
Type D and Type F activities
Training offer to be defined
Module/Programme news
News for students
There you will find information, resources and services useful during your time at the University (Student's exam record, your study plan on ESSE3, Distance Learning courses, university email account, office forms, administrative procedures, etc.). You can log into MyUnivr with your GIA login details: only in this way will you be able to receive notification of all the notices from your teachers and your secretariat via email and soon also via the Univr app.
Further services
I servizi e le attività di orientamento sono pensati per fornire alle future matricole gli strumenti e le informazioni che consentano loro di compiere una scelta consapevole del corso di studi universitario.