Studying at the University of Verona
Academic calendar
Il calendario accademico riporta le scadenze, gli adempimenti e i periodi rilevanti per la componente studentesca, personale docente e personale dell'Università. Sono inoltre indicate le festività e le chiusure ufficiali dell'Ateneo.
L'anno accademico inizia il 1° ottobre e termina il 30 settembre dell'anno successivo.
Academic calendar
Course calendar
The Academic Calendar sets out the degree programme lecture and exam timetables, as well as the relevant university closure dates. .
Definition of lesson periods

| Period | From | To |
| --- | --- | --- |
| 1st Semester | Oct 1, 2009 | Jan 31, 2010 |
| 2nd Semester | Mar 1, 2010 | Jun 15, 2010 |
Exam sessions

| Session | From | To |
| --- | --- | --- |
| Sessione straordinaria | Feb 1, 2010 | Feb 28, 2010 |
| Sessione estiva | Jun 16, 2010 | Jul 31, 2010 |
| Sessione autunnale | Sep 1, 2010 | Sep 30, 2010 |
Degree sessions

| Session | From | To |
| --- | --- | --- |
| Sessione autunnale | Sep 30, 2009 | Sep 30, 2009 |
| Sessione straordinaria | Dec 9, 2009 | Dec 9, 2009 |
| Sessione invernale | Mar 16, 2010 | Mar 16, 2010 |
| Sessione estiva | Jul 13, 2010 | Jul 13, 2010 |
Holidays

| Period | From | To |
| --- | --- | --- |
| Festa di Ognissanti | Nov 1, 2009 | Nov 1, 2009 |
| Festa dell'Immacolata Concezione | Dec 8, 2009 | Dec 8, 2009 |
| Vacanze Natalizie | Dec 21, 2009 | Jan 6, 2010 |
| Vacanze Pasquali | Apr 2, 2010 | Apr 6, 2010 |
| Festa della Liberazione | Apr 25, 2010 | Apr 25, 2010 |
| Festa del Lavoro | May 1, 2010 | May 1, 2010 |
| Festa del Santo Patrono di Verona S. Zeno | May 21, 2010 | May 21, 2010 |
| Festa della Repubblica | Jun 2, 2010 | Jun 2, 2010 |
| Vacanze Estive | Aug 9, 2010 | Aug 15, 2010 |
Exam calendar
The exam roll calls are centrally administered by the operational unit Science and Engineering Teaching and Student Services Unit
Exam Session Calendar and Roll call enrolment sistema ESSE3 . If you forget your password to the online services, please contact the technical office in your Faculty or to the service credential recovery .

Exam calendar
Per dubbi o domande Read the answers to the more serious and frequent questions - F.A.Q. Examination enrolment
Academic staff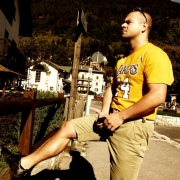 Squassina Marco
marco.squassina@univr.it +39 045 802 7913
Study Plan
The Study Plan includes all modules, teaching and learning activities that each student will need to undertake during their time at the University. Please select your Study Plan based on your enrolment year.
Altre attivita' formative
4
F
-
Altre attivita' formative
4
F
-
| Teachings | Credits | TAF | SSD |
| --- | --- | --- | --- |
Legend | Type of training activity (TTA)
TAF (Type of Educational Activity) All courses and activities are classified into different types of educational activities, indicated by a letter.
---
---
---
S
Placements in companies, public or private institutions and professional associations
Differential geometry and topology (2009/2010)
Scientific Disciplinary Sector (SSD)
MAT/03 - GEOMETRY
Language of instruction
Italian
Period
1st Semester dal Oct 1, 2009 al Jan 31, 2010.
Learning outcomes
Learning objectives

The course delves further into general topology and introduces the basic notions of algebraic
and differential topology, focussing on the concept of differentiable manifold. Furthermore, the
elements of Riemannian geometry will be introduced as well.
The course, suitable to both curricula (didactic and applied) will be quite concrete and based
on examples also coming from other areas of mathematics.
Program
Course Programme

General topology (continued). Separation. Quotients.
Fundamental group. Covering spaces.
Differentiable manifolds.
De Rham's theory.
Riemannian manifolds.
Levi-Civita connection.
Curvature tensors (Riemann, sectional, Ricci, scalar).
Geodesics and their variational aspects.
Exponential map.
Lie groups. Symmetric spaces.
Riemann surfaces and algebraic curves.
Vector bundles, Euler's class and number, Euler-Poincare' characteristic.
The Poincare'-Hopf theorem.
Examination Methods
Written test, followed by an oral exam.
Teaching materials
Tipologia di Attività formativa D e F
Course not yet included
Avvisi degli insegnamenti e del corso di studio
Per la comunità studentesca
Se sei già iscritta/o a un corso di studio, puoi consultare tutti gli avvisi relativi al tuo corso di studi nella tua area riservata MyUnivr.
In questo portale potrai visualizzare informazioni, risorse e servizi utili che riguardano la tua carriera universitaria (libretto online, gestione della carriera Esse3, corsi e-learning, email istituzionale, modulistica di segreteria, procedure amministrative, ecc.).
Entra in MyUnivr con le tue credenziali GIA.
Graduation
Allegati
List of theses and work experience proposals
Tutorato per gli studenti
I docenti dei singoli Corsi di Studio erogano un servizio di tutorato volto a orientare e assistere gli studenti del triennio, in particolare le matricole, per renderli partecipi dell'intero processo formativo, con l'obiettivo di prevenire la dispersione e il ritardo negli studi, oltre che promuovere una proficua partecipazione attiva alla vita universitaria in tutte le sue forme.
TUTORATO PER GLI STUDENTI DELL'AREA DI SCIENZE E INGEGNERIA
Tutorato finalizzato a offrire loro un'attività di
orientamento
che possa essere di supporto per gli
aspetti organizzativi e amministrativi
della vita universitaria.
Le tutor attualemente di riferimento sono:
Dott.ssa Luana Uda, luana.uda@univr.it
Dott.ssa Roberta RIgaglia, roberta.rigaglia@univr.it
Tirocini e stage
Le attività di
stage
sono finalizzate a far acquisire allo studente una conoscenza diretta in settori di particolare attività per l'inserimento nel mondo del lavoro e per l'acquisizione di abilità specifiche di interesse professionale.
Le attività di stage sono svolte sotto la diretta responsabilità di un singolo docente presso studi professionali, enti della pubblica amministrazione, aziende accreditate dall'Ateneo veronese.
I crediti maturati in seguito ad attività di stage saranno attribuiti secondo quanto disposto nel dettaglio dal "Regolamento d'Ateneo per il riconoscimento dei crediti maturati negli stage universitari" vigente.
Tutte le informazioni in merito agli stage sono reperibili al link
https://www.univr.it/it/i-nostri-servizi/stage-e-tirocini
.
Double degree
The University of Verona, through a network of agreements with foreign universities, offers international courses that enable students to gain a Double/Joint degree at the time of graduation. Indeed, students enrolled in a Double/Joint degree programme will be able to obtain both the degree of the University of Verona and the degree issued by the Partner University abroad - where they are expected to attend part of the programme -, in the time it normally takes to gain a common Master's degree. The institutions concerned shall ensure that both degrees are recognised in the two countries.
Places on these programmes are limited, and admissions and any applicable grants are subject to applicants being selected in a specific Call for applications.
The latest Call for applications for Double/Joint Degrees at the University of Verona is available now!
University Language Centre - CLA
Allegati
Attività didattiche alternative
Allegati
Further services
I servizi e le attività di orientamento sono pensati per fornire alle future matricole gli strumenti e le informazioni che consentano loro di compiere una scelta consapevole del corso di studi universitario.